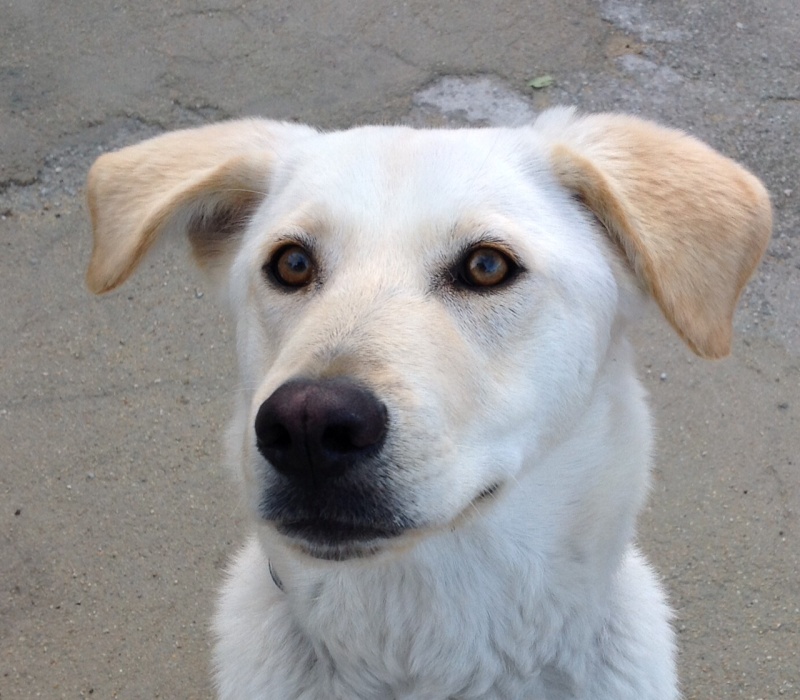 Adorable 'Missy'
HOME FOUND FOR MISSY VIA WEBSITE 'Spanimal' Who are sadly no longer maintaining their website.
I am a lovely girl looking for a new home.  I'm around 8 - 11 months old and have been well loved and cared for the last 3months. As you can see I am mainly Labrador, & I'm learning to be such a good girl.  I know sit & stay, lie down, & although I love ANY food I sit every time and wait till I am told 'off' . My favourite toy is my rubber bone and I love fetch games.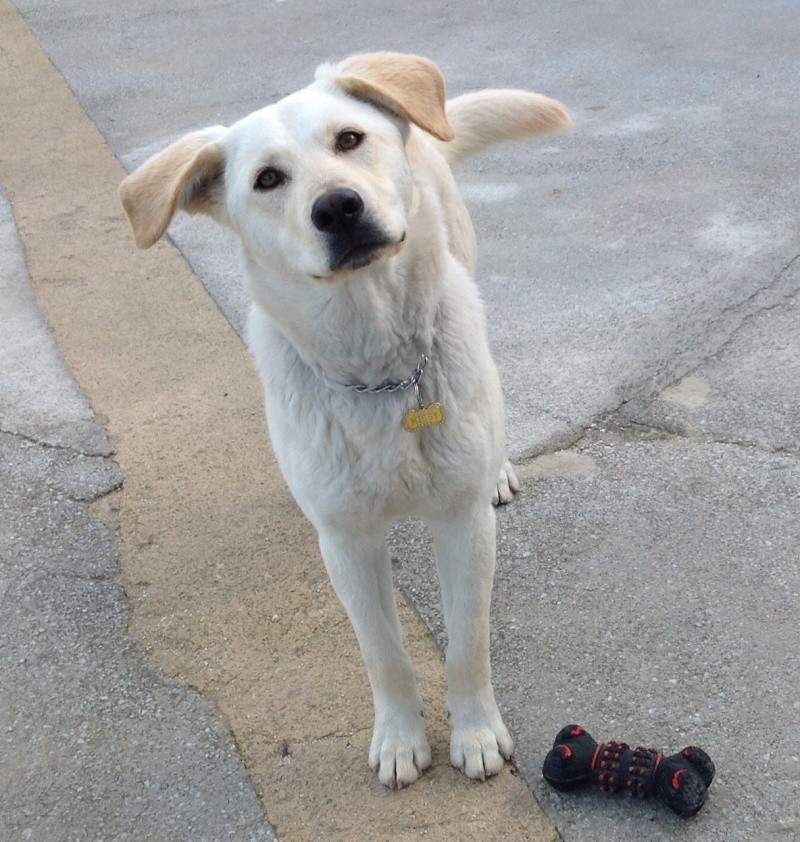 I have had my injections & have just been sterilised,  I am very healthy, happy and sociable with people and other dogs, & like being brushed.  I would love a new family who can give me the love I so deserve & be rewarded with a wonderful companion. Come & meet me or ask any questions.    
Huescar
Tel : 858 995 774
Last edited by OzziePom on Tue Feb 16, 2016 9:38 pm; edited 5 times in total (Reason for editing : Updated - Home Found in Scotland!)

OzziePom




Posts

: 87


Join date

: 2012-11-30


Location

: Huescar



Fab looking girl. Whats her name. I hope she finds s new home soon.
_________________
My bigest fear is that when I die the wife will sell my toys for what I said I paid for them.

Before you judge a man, walk a mile in his shoes. That way when you judge him, you will be a mile away, and have his shoes...
I hope you find a great new home for Missy!

Caz x

Mariposa




Posts

: 1111


Join date

: 2010-04-09


Age

: 54


Location

: Castillejar



Thanks for the words of encouragement guys, but as yet no other replies about this lovely girl. so please pass the word.

OzziePom




Posts

: 87


Join date

: 2012-11-30


Location

: Huescar



19th December today, I am desperate to find a home for Missy. I am back from the UK with mum who had a fall and is recuperating here. Sadly I can't risk her going into the garden as she is not good on her feet and likely to trip over Missy. PLEASE does anyone have any suggestions for a home for Missy? She is a lovely girl and is healthy and sterilised, all vet bills have been paid so the cost of taking on a beautiful female puppy for someone would be minimal. I would love to find her a home where she can have company and a run. ALL SUGGESTIONS VERY GRATEFULLY RECIEVED.

OzziePom




Posts

: 87


Join date

: 2012-11-30


Location

: Huescar



Still needing a home for Missy, Jan 2015. Does anyone have any suggestions Please?
OzziePom wrote:

Adorable 'Missy'

I am a lovely girl looking for a new home.  I'm around 8 - 11 months old and have been well loved and cared for the last 3months. As you can see I am mainly Labrador, & I'm learning to be such a good girl.  I know sit & stay, lie down, & although I love ANY food I sit every time and wait till I am told 'off' . My favourite toy is my rubber bone and I love fetch games.

I have had my injections & have just been sterilised,  I am very healthy, happy and sociable with people and other dogs, & like being brushed.  I would love a new family who can give me the love I so deserve & be rewarded with a wonderful companion. Come & meet me or ask any questions.    

Huescar

Tel : 858 995 774

OzziePom




Posts

: 87


Join date

: 2012-11-30


Location

: Huescar



---
Permissions in this forum:
You
cannot
reply to topics in this forum